Tech_News
August 6, 2015
It's no secret that Android has a big fragmentation problem. The platform is filled with hundreds of thousands of Android devices offering a wide range of specs, display sizes, and custom skins. But has anything changed in the past one year? OpenSignal, a company that specialises in wireless coverage mapping has a new report on the state of the Android ecosystem.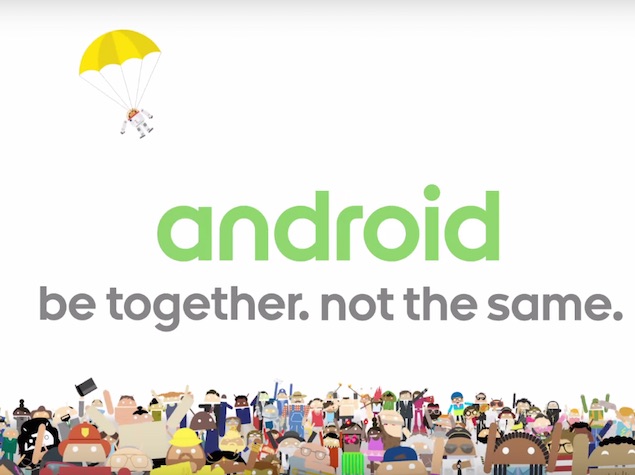 Interestingly, Google doesn't see fragmentation as a problem but as a big advantage. In a video published last year, the company noted that because of its mammoth platform, it is able to provide users with more options to choose from.
But the problem is that due to the involvement of so many OEMs, and Google's reliant on them for manufacturing, handling, and selling Android devices, a large number devices out on the market aren't rocking the latest version of Android. Coupled with such a wide variety of display sizes, it makes it harder than ever for a developer to make an Android app that could work everywhere. Here's a new reality check on how things are going.
Fragmentation in 2015
OpenSignal, which surveyed a sample of 682,000 devices, says that over the past one year, it has seen 24,093 new and distinct Android devices, a substantial growth of 28 percent in one year. For comparison, the figure was 18,796 last year, and 11,868 the year before that.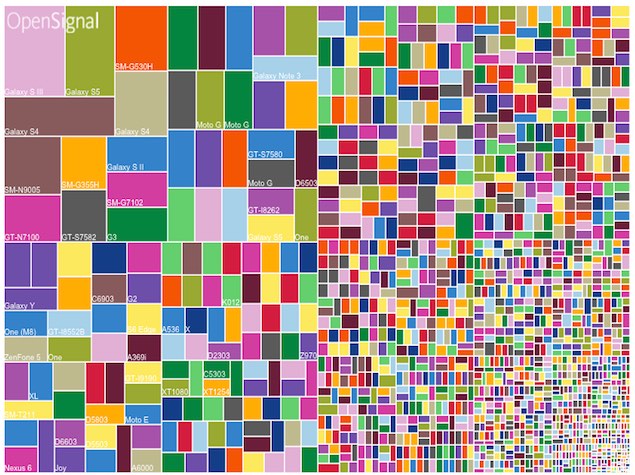 Coming to the market distribution of different OEMs, Samsung continues to have the pole position; though its dominance has started to wither lately. The South Korean-technology conglomerate which had 43 percent market share last year, now has about 37.8 percent.
But what's even more interesting is the growing interest of manufacturers towards Google's mobile operating system. According to OpenSignal's data, we now have 1,294 distinct Android manufacturers.
Another good news for Google is that the percentage of devices with a newer version of Android has improved substantially over the past year, with 57.3 percent of the devices it tested running on Android KitKat or higher. "Device fragmentation is not the only challenge that developers face when building for Android; the operating system itself is extremely fragmented."
"We have, however, seen a slight reduction in fragmentation over the past year, with the market share of the dominant API version (in this case KitKat) having risen over the past 12 months."
It's worth noting that while OpenSignal has tested a large number of devices, making its data very insightful, the number of devices it has tested is still a small subset of total Android devices out there. OpenSignal only evaluates the devices that have its app installed on them. The various findings in the report worth a read anyway
Comments